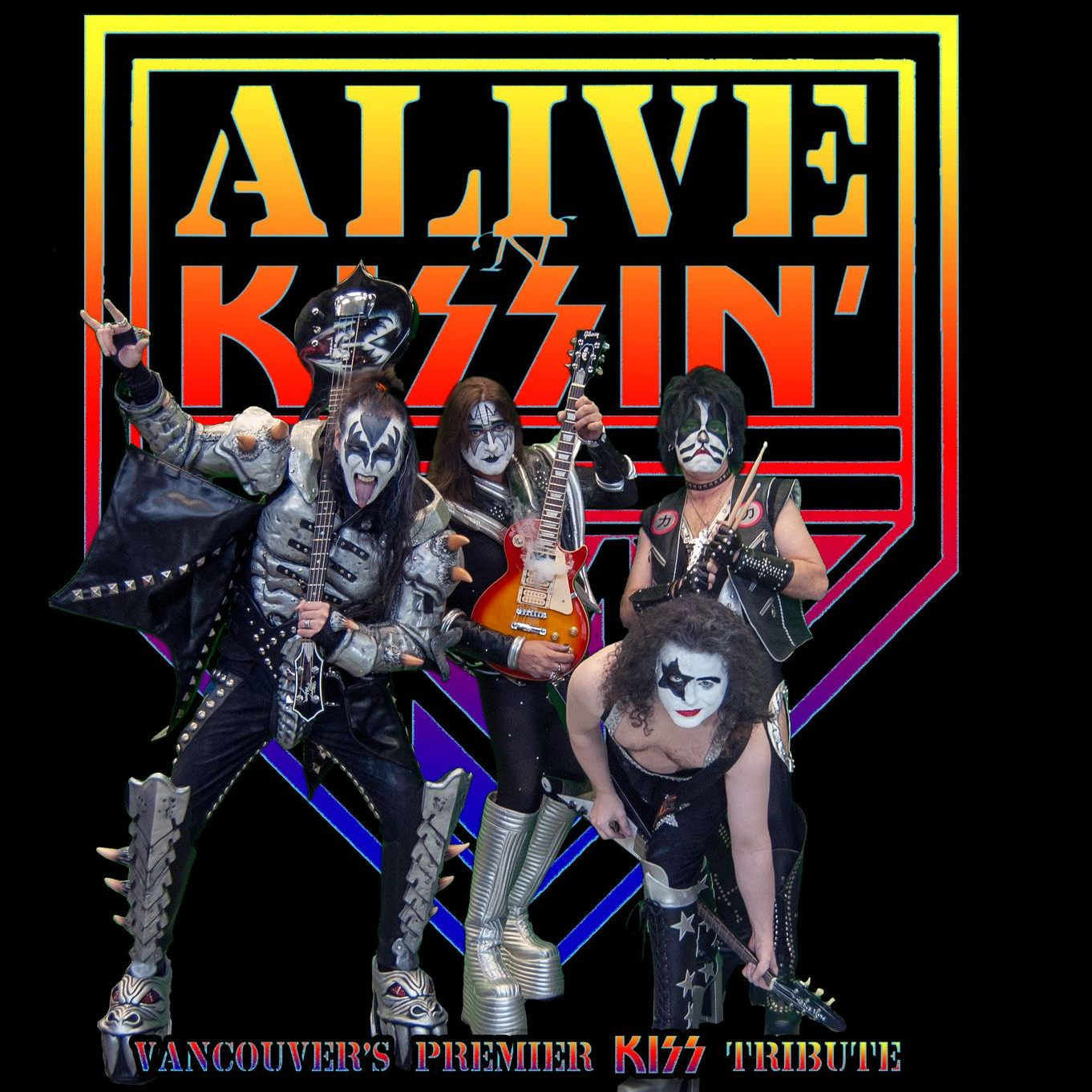 Alive N Kissin' is a KISS Tribute band based out of Greater Vancouver, BC. We were founded in 2016 and have been rocking and entertaining Western Canada ever since. We bring the over the top, loud, rock n' roll party energy of classic KISS concerts to the local stage. We play all of KISS' biggest hits, and also bring the full makeup, huge platform boots, the costumes, the choreography, stage effects, and even pyro! We put together a very fun show that is heavy on audience participation and interactivity that people will remember! Our shows are an event, not just a performance. When people hear we're coming, they show up! We mingle with the crowd and pose for photos before the show.
  We do everything that other bands don't.  
  ALIVE N KISSIN': Full Makeup, Full Costumes, Full Throttle!